Life of an emerging artist in California
Artist: Farrell Hamann of Sacramento
See toys below
Enjoy your visit, I made you a cup of coffee.
You can see my pics on flickr and photobucket and twitpic.
email
In my Kingdom, the monetary unit is the brass washer
To make it easy on you people, however, I will accept cash or gold bullion instead.
Below is a link to my paintings site. These are just some of my acrylic paintings, I have many more.
Acrylic Paintings
Sometimes I use this as my avatar on twitter: @farrellhamann
I also have a site for plaster sculpture
Plaster Sculpture
Here solid proof why I am America's top male senior underwear model (no butt shots). Without makeup, as you can see. Normally, I don't tuck my shirt into my underwear, I did this for dramatic effect (I'm an innovator!) The sidearm, you ask? That's just to shoot the snakes off the ceiling when I'm trying to sleep. People upstairs kind of don't like it but what the heck!
http://www.pinterest.com/farrellhamann/farrell-hamann-show/
Photostream at Flickr
Mid-Town Sacramento is the lovely home of the oldest and largest urban forest in the United States. There are also a very large number of Victorian Houses and other cool architecture. Lots of clubs and great places to eat nearby also.
Huge camphor tree in Mid-Town Sacramento, CA (Area is also known as "The Grid" don't know who thought that one up. This tree is in front of Java City at 18th and Capitol. Not far from the j 27 art gallery (which is on J Street, near 27th)
Another view of the big camphor tree in front of Java City
(I like Java City)
While visiting Sacramento to tour the j 27 gallery, you might want to bike or hike along to American River Parkway. The lovely meadow pic was taken in the Spring. This thing goes for miles and miles and is one of the premier bike/horse trails in the USA.
You will want to keep an eye open for cougars or mountain lions (same thing)
For those leery of firearms, don't worry. There is almost no situation where you can't defend yourself with a little brown mustard on a Q-Tip. Believe me, they will go running!

How the old King found romance
Facebook
Tweet
Note: I'm going to start selling my flat marble toy spiral via the net very soon (hand held for kids older that 4 1/2 due to choking hazard) Don't have any made up yet but will soon. Each one will be different. Don't have pay pal so you'll have to pay by money order or silver, perhaps personal check until and if I get Paypal. Have some other ideas in the works for gifts and what nots. I'm thinking I need an inexpensive line of art and that's what's motivating me. These toys would make great Christmas or birthday gifts or just to have around as sculpture.
Below: Latex mold for making spiral marble toys, I've made a number of these and they are great toys and help with hand eye. The finished marble spiral will be approximately 12 1/2 inches across. For Price, I thinking $32 shipped in USA or $55 for two. You can always arrange to pick up in person in Sacramento and see my huge art collection (giant spheres, obelisks, castles, chateau, paintings, wall hangings, large marble toys)
Detail image of latex rubber mold for making 12 1/2 inch marble spiral toy
Artist wearing his socks, hat, and palm frond.
Breaking:
Also decided to accept writing assignments. Let me know what your needs are.
Bring your kids, CEO's, dogs, etc. Phone: 916-7696
Donate to any food bank and you can use these cool food photos
Church of the Blue Moon/Moonbeams on your Naked Booty
Sarah Pali
n Rogue Colori
ng and Ac
tivity Book (g
et yours!)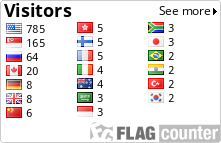 (I started the flag counter at 1438 hits)
GOP war on women
Acrylic Painting
Detail of Camel Mosaic
Skull Urn/Vase
Part of the Castle Village from the Castle Collection
Artist wearing fig leaves